Rock Climbing Christmas Camp!
See English Translation below!
Es un evento para niños y niñas entre las edades de 5-13 años
Horario: 8:30am – 4:00pm
Costo: 185$ por niña (o)
Fechas: 27 al 30 diciembre 2021 (lunes a jueves)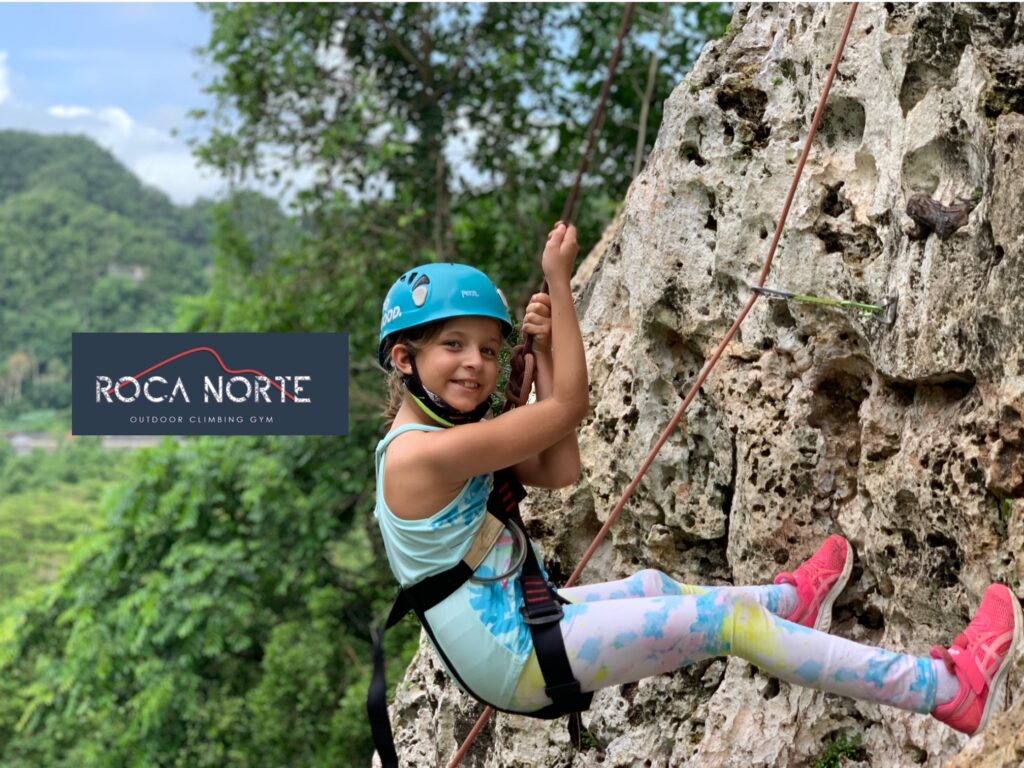 Incluye:
Escalada en Roca todos los días, actividades entretenidas individuales y grupales al aire libre (ciencia, arte, naturaleza, arqueología), actividades competitivas y no competitivas (ejercicios, escalada, retos de escalada), estiramientos, nutrición, espacios de tiempo para meditar, imaginar, conversar y relajarse, enseñanza de Leave No Trace, juegos y mas.

Programa general diario:
8:30am – llegada / estiramientos y ejericios de calentamiento
10am – 12pm – Escalada en Roca
12pm – 1pm – Almuerzo que trajeron y descanso
1pm-3:pm – Actividades variadas y educativas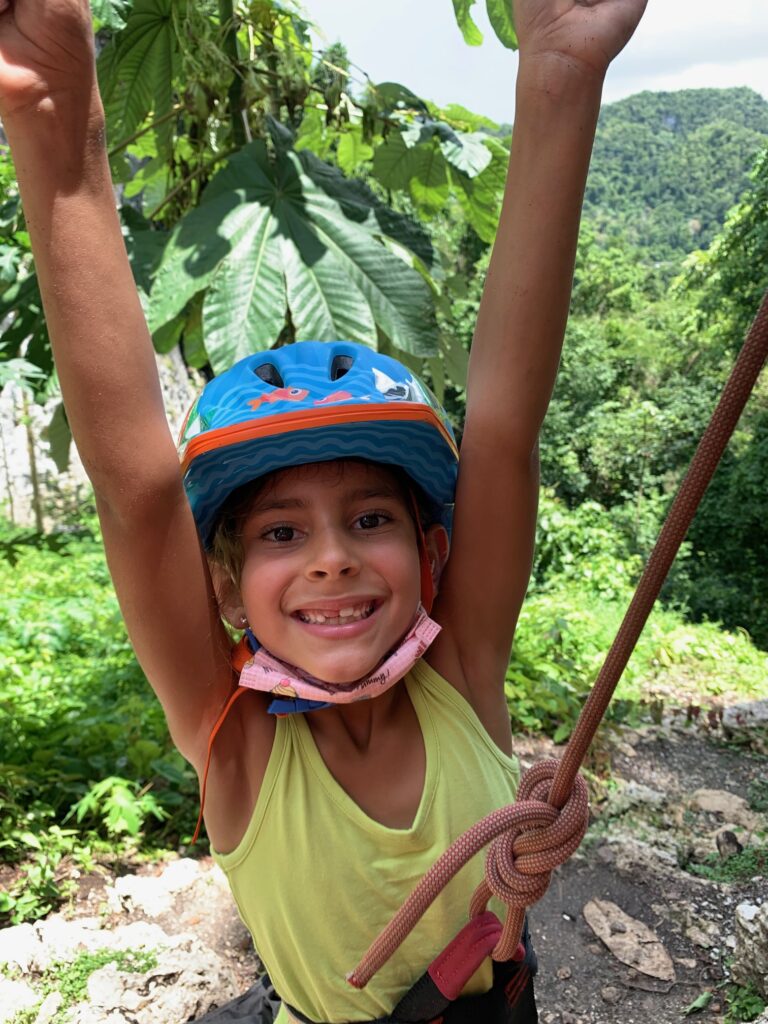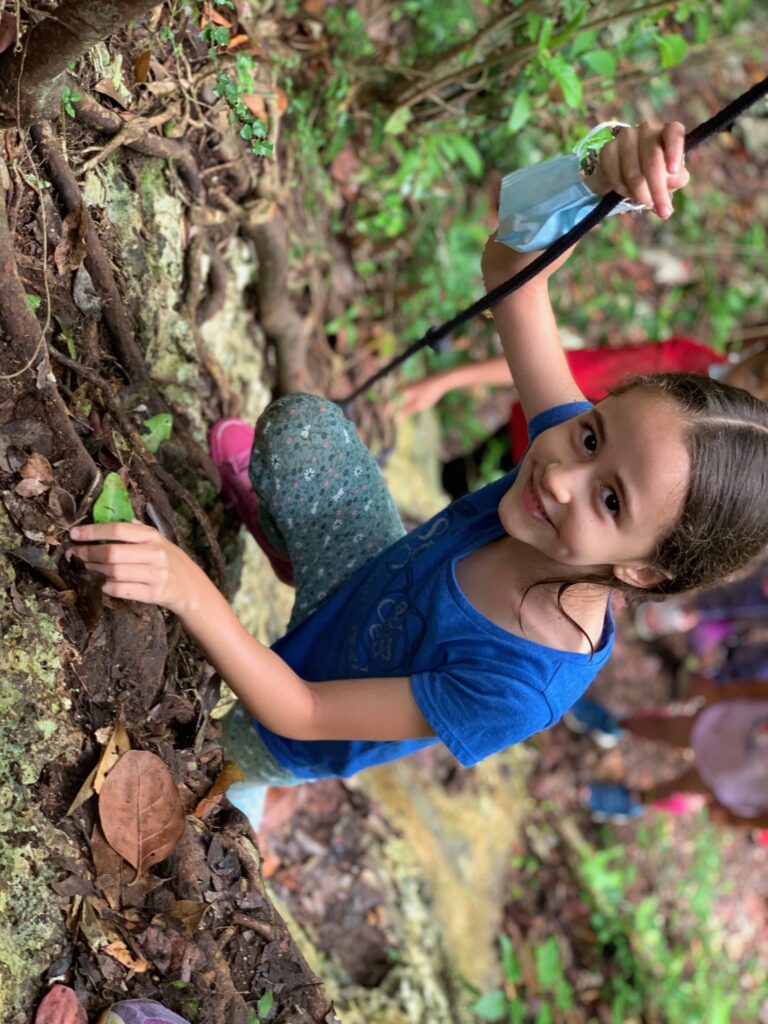 El deporte de la escalada es muy beneficioso y es además una Excelente oportunidad para trabajar las áreas de:
-Coordinación
-Balance
-Destrezas de motor grueso
-Planificación
-Solución de problemas
-Manejo de emociones
-Disciplina
-Atención y enfoque
-Análisis
– Canalización de energía
-Exploración de intereses
-Contacto Verde
¿Cómo saber si mis niños/as pueden hacer escalada en roca? – ROCA NORTE Outdoor Climbing Gym (rocanortepr.com)
¡Regala Experiencias Únicas!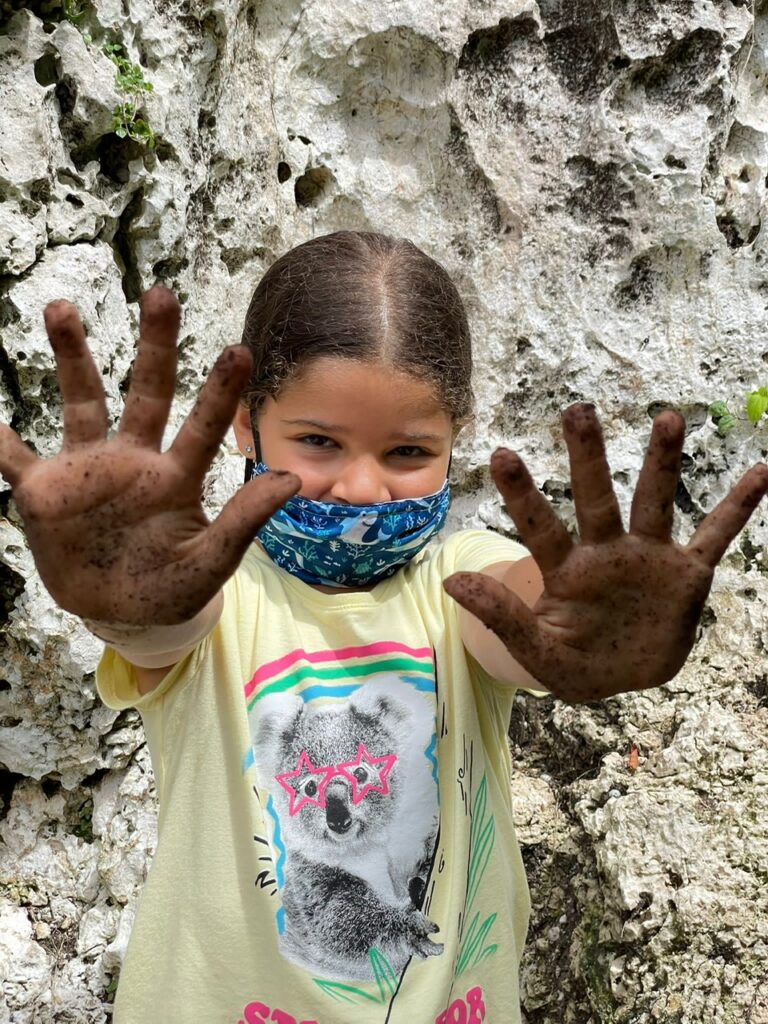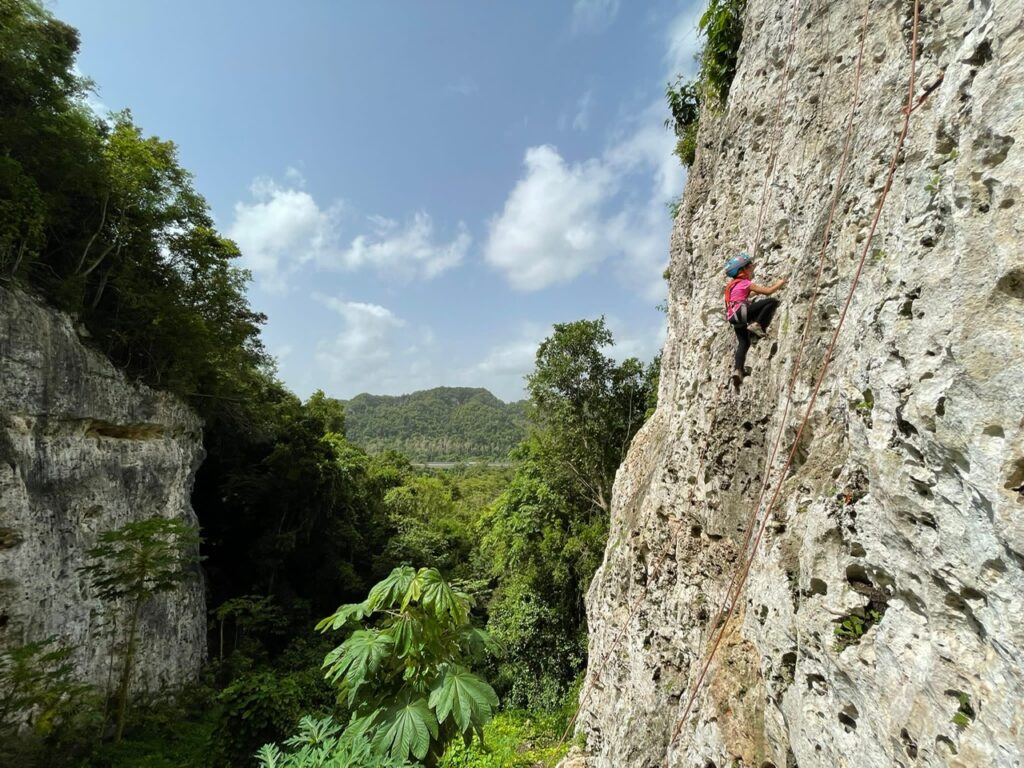 Nuestro equipo de trabajo experimentado estará con tu niño (a) en todo momento para que disfrute al máximo de esta experiencia y se sienta en confianza de expresarse y superar cualquier sentimiento que lo detenga. About us – ROCA NORTE Outdoor Climbing Gym (rocanortepr.com)
¿Que Necesitas saber?
1. Es un evento dirijido al público desde los 5-13 años. Capacidad máxima de participantes es 12.
2. Nuestro espacio cuenta con facilidades de baño, mesas y sillas para los participantes y cocina para calentar cualquier comida que traigan.
3. Todo el equipo será provisto.
4. Recibirás toda la información necesaria vía email como localización, vestimenta adecuada, recomendaciones para almuerzo, reglas y sugerencias una vez reserves.
5. Inscripciones comienzan el 15 diciembre 2021. Para reservar debe enviar un correo electrónico con el nombre de la persona encargada y edad del menor a: info@rocanortepr.com. Le responderemos con las instrucciones de pago y una vez realizado el mismo recibirá los detalles adicionales (localización, reglas, sugerencias, etc).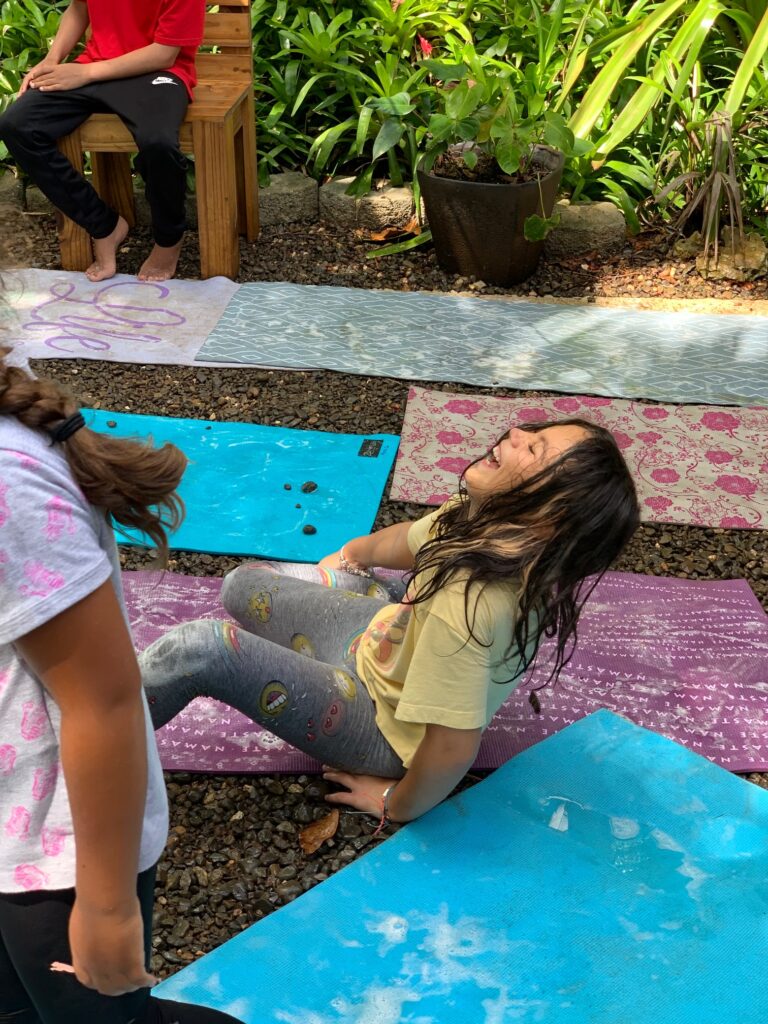 Dudas:
Marianela Mercado (Geóloga, Guía de Escalada en Roca)
939-218-7887
Instagram: @roca.norte
¿Cómo surge Roca Norte? / How was Roca Norte created? – ROCA NORTE Outdoor Climbing Gym (rocanortepr.com)
ESPACIOS LIMITADOS – Cupo Máximo: 12
COVID 19- Precauciones
1- Se desinfectan zonas comunes frecuentemente y hay área de lavado de manos.
2- Deben usar mascarillas excepto si estan realizando una actividad separado del grupo, o escalando.
3- No deben estar enfermos
4- Deben traer hand sanitizer y sus comidas.
5- Los líderes estamos vacunados completamente con las vacunas del Covid-19 y siempre utilizamos mascarilla.
6- Trabajamos con grupo pequeños para mantener la calidad de la experiencia.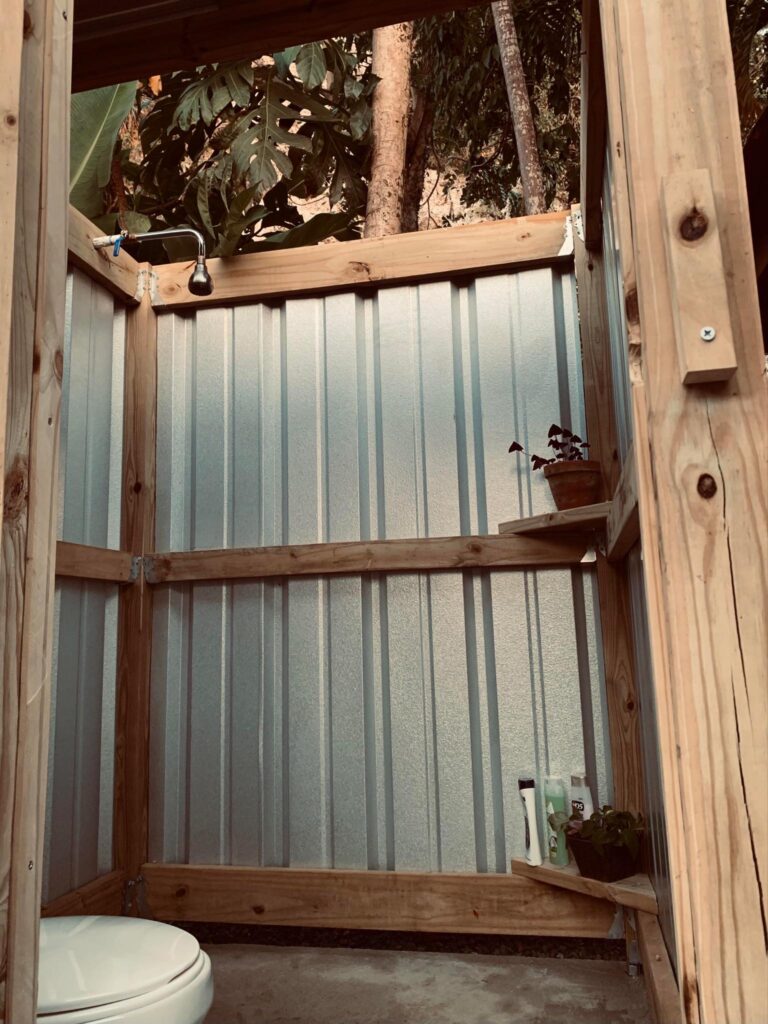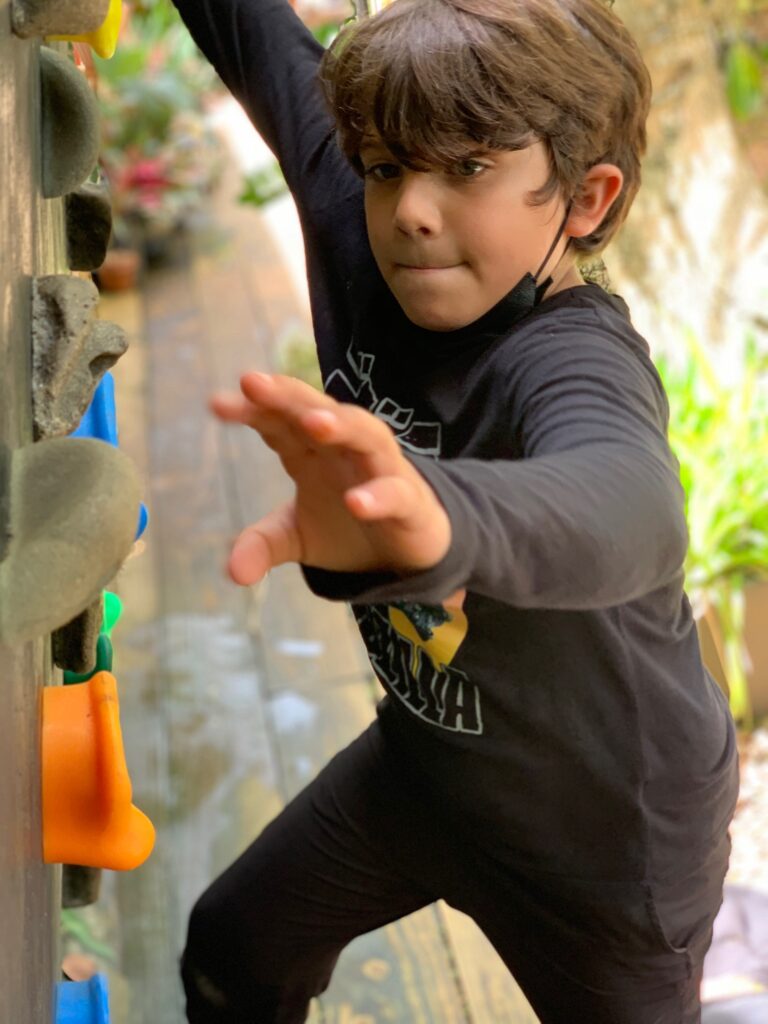 ENGLISH TRANSLATION HERE:
This is a 4-day climbing event for kids within the age range of 5-13 years old
Hours: 8:30am – 4:00pm
Cost: 185$ per child
Dates: 27 al 30 diciembre 2021 (Monday to Thursday)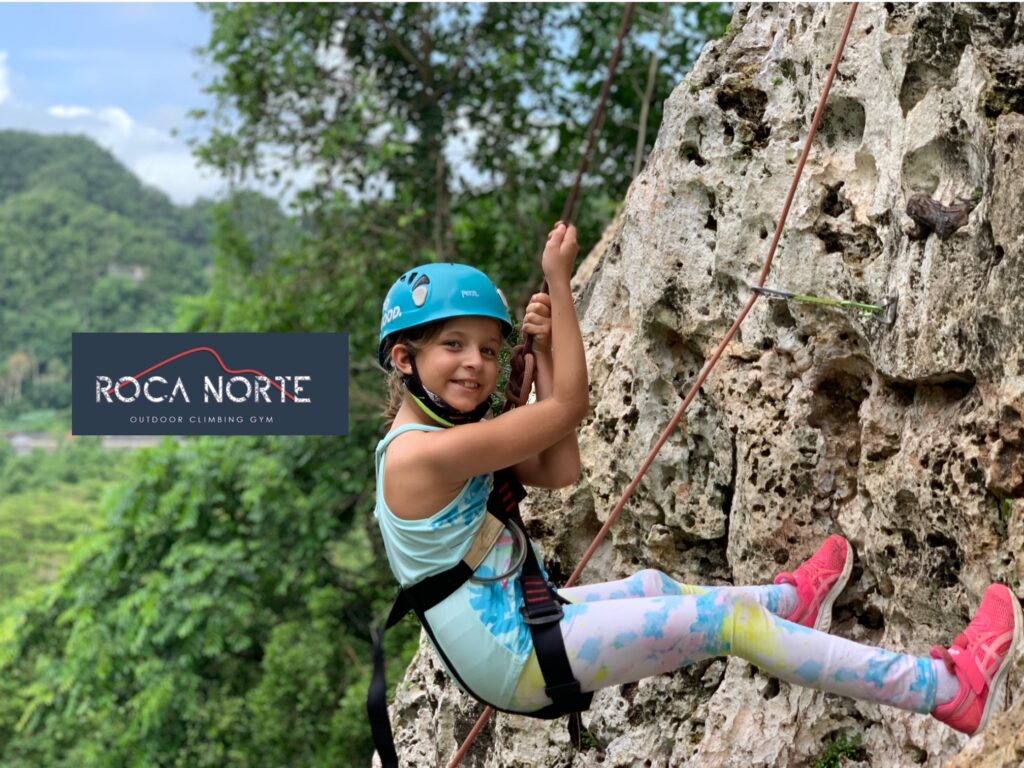 Includes:
Rock climbing, fun individual and group activities (science, art, nature, archaeology), competitive and non competitive activities (exercises, climbing, climbing challenges), body stretches, nutrition, time for meditation, imagination, conversations and relaxation, Leave No Trace learning, games and more.

General Daily Schedule:
8:30am – arrival / stretches and exercises
10am – 12pm – Rock Climbing
12pm – 1pm – Lunch and games
1pm-4:pm – Educational and varied activities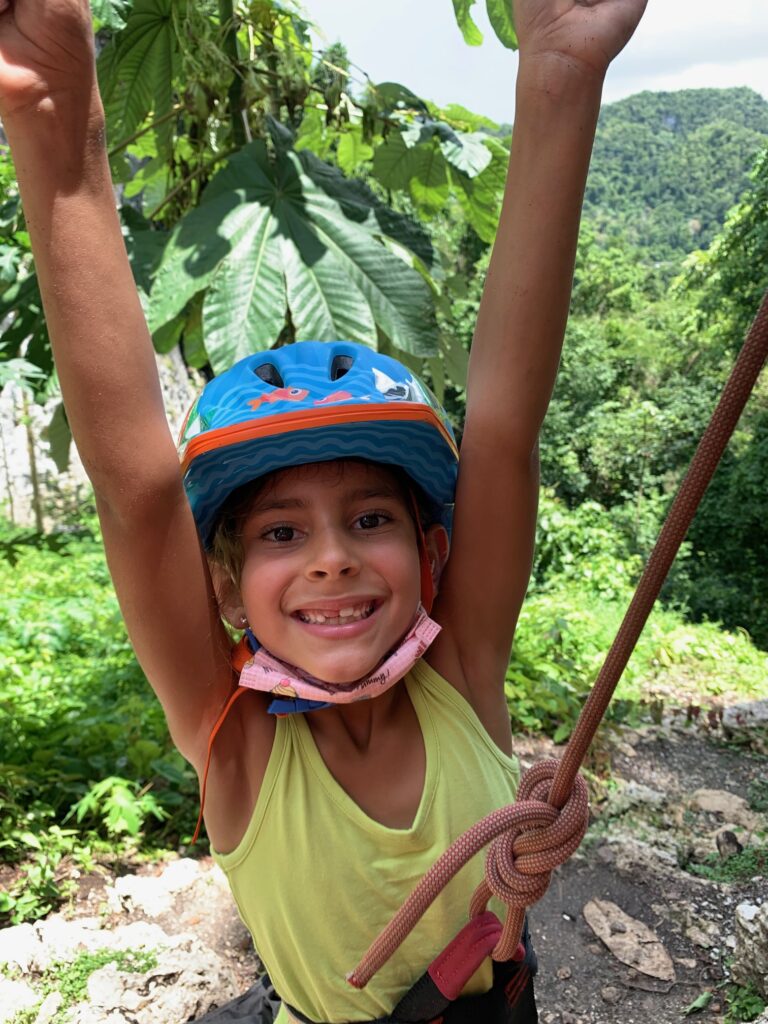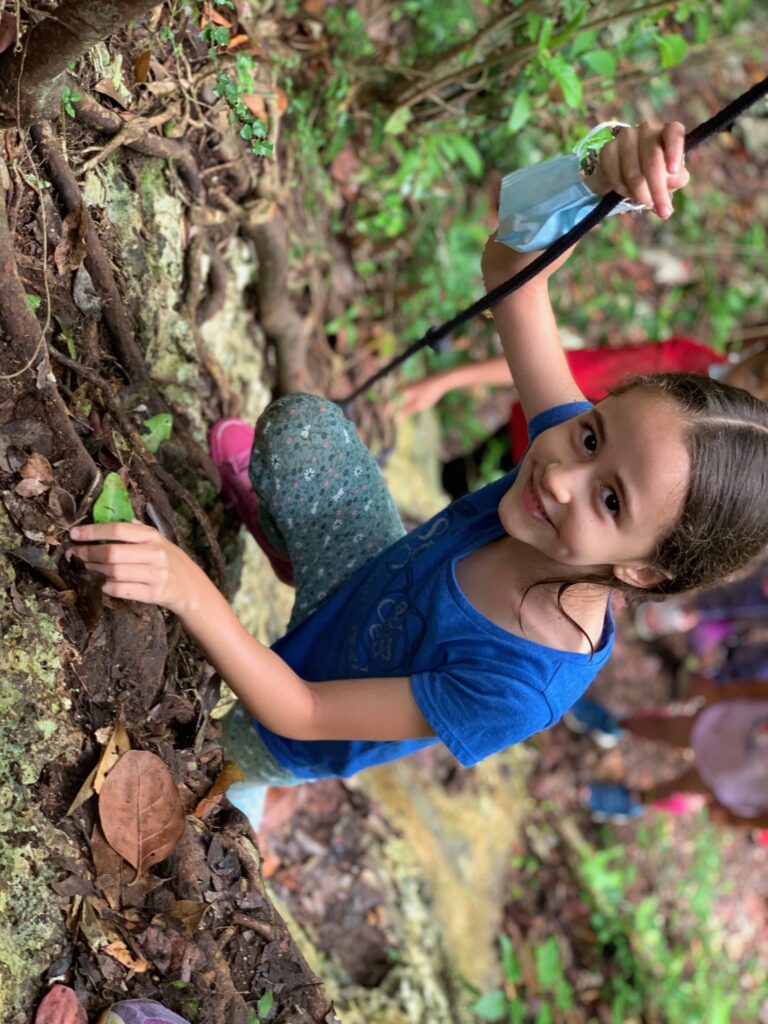 The rock climbing sport can be very beneficial and it is a great opportuniyty to work on these areas:
-Coordination
-Balance
-Gross motor skills
-Planification
-Problem solving
– Coping skills
-Discipline
-Focus
-Analyses
– Canalización de energía
-Exploration
-Nature time
Its a great Christmas Gift being in nature!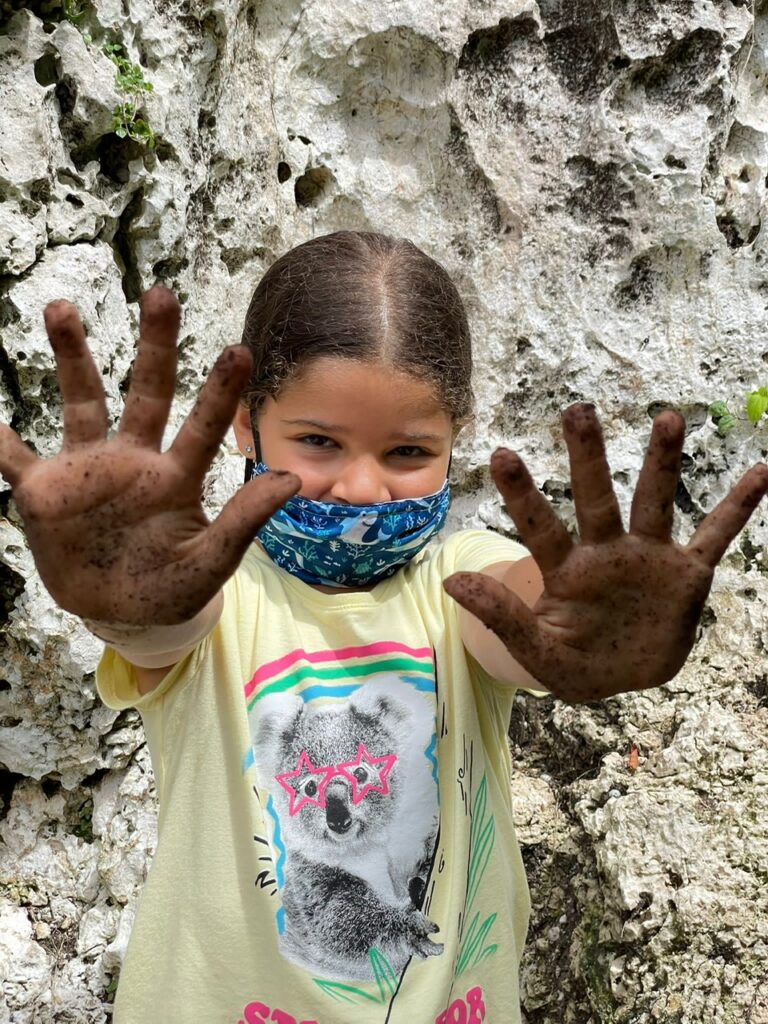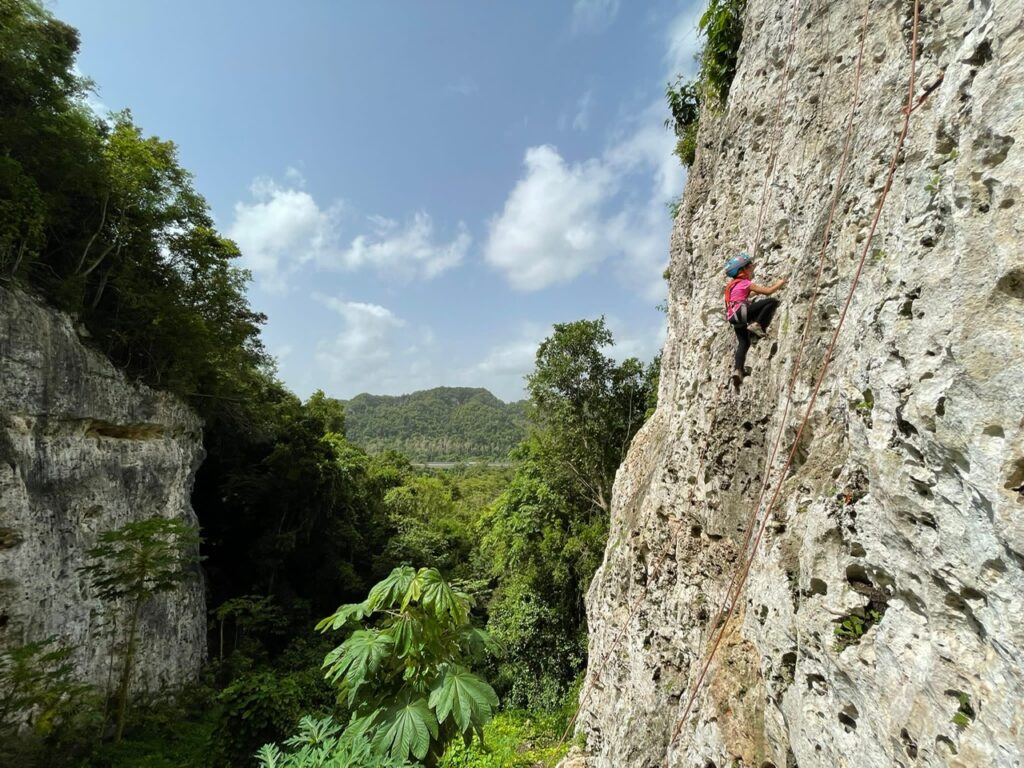 Our experienced team will be with your child all the time to ensure the safety and to feel comfortable expressing any feelings and to overcome fears or any other feeling from achieving his/her personal goals.
About us – ROCA NORTE Outdoor Climbing Gym (rocanortepr.com)
What do you need to know?
1. Maximum group capacity is 12.
2. Our property has restroom, kitchen with the necessary components to heat meals brought by the children
3. All climbing gear will be provided/included.
4. You will receive all the information though email once you make your reservation (location, recommended outfit, lunch suggestions, rules, etc).
5. Registration process will begin December 15, 2021. To make your reservation please send an email with your name and number of kids with their ages to: info@rocanortepr.com. We will answer your email with instructions on how to make your payment. Once your payment is received we will send the details.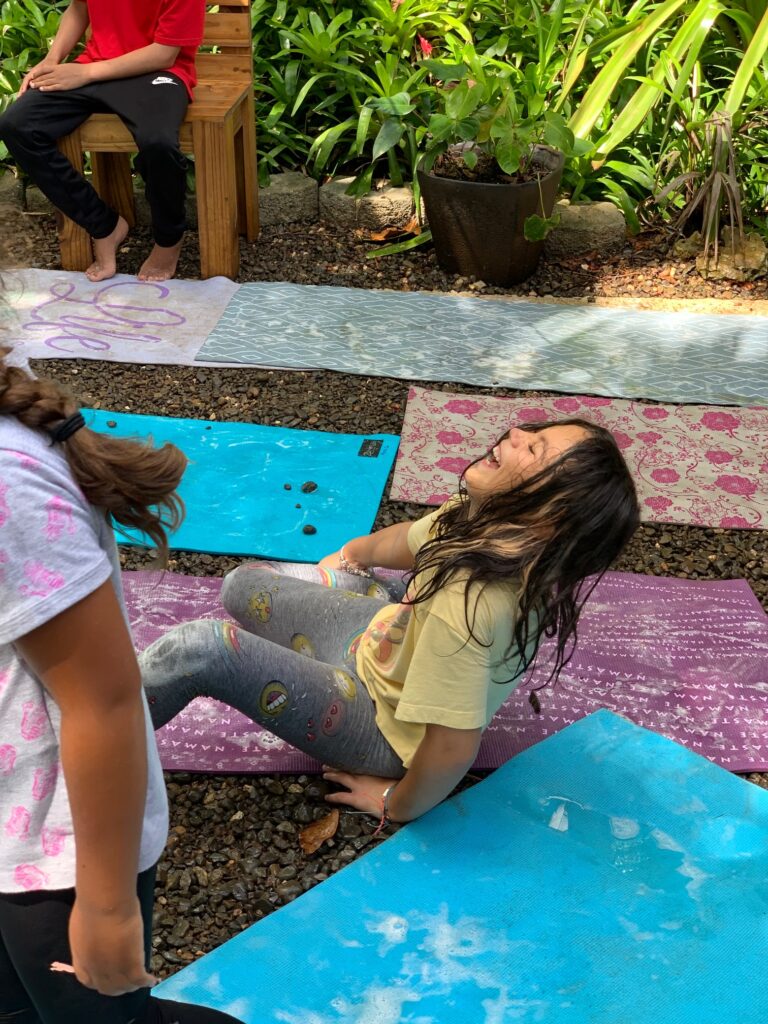 Questions:
Marianela Mercado (Geologist, Rock Climbing Guide)
939-218-7887
Instagram: @roca.norte
¿Cómo surge Roca Norte? / How was Roca Norte created? – ROCA NORTE Outdoor Climbing Gym (rocanortepr.com)
LIMITED GROUP CAPACITY – 12
COVID 19- Precautions
1- Disinfection of shared areas frequently during the day
2- Face mask should be used unless doing an individual activity such as a rock climbing
3- Should not be sick
4- Need to bring own hand sanitizer, lunch, snacks and water
5- Roca Norte Staff is fully vaccinated and we use our face masks all the time.
6- We work with small groups to maintain the quality of the experience.